The Salvation Army Responding to Covid-19 Pandemic
Christopher Priest | chris.priest@uss.salvationarmy.org | (678) 485-4735
---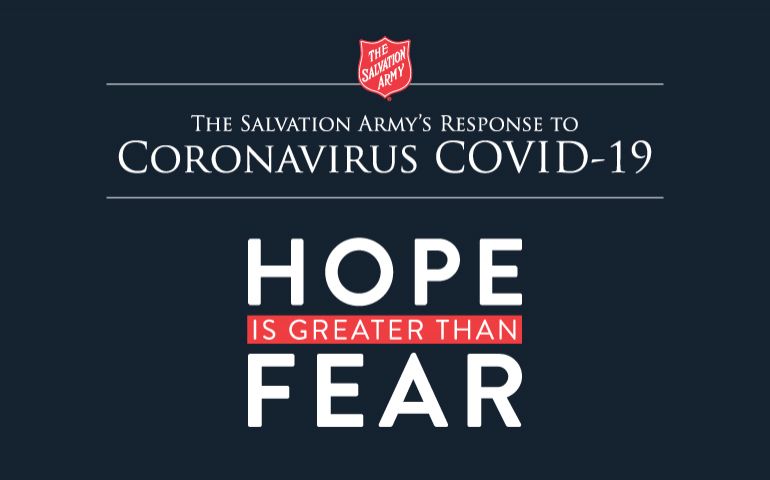 The Salvation Army continues to respond in the wake of the COVID-19 pandemic, overcoming the challenges presented and providing essential services to those in need. In the Southern Territory, many locations are mobilizing with flexibility and providing assistance.
The Salvation Army's Orlando Area Command, in partnership with the City of Orlando, is utilizing a 5,200 square foot tent to accommodate emergency shelter guests. The tent brings the ability to keep shelter occupants safe and maintains normal capacity while keeping in step with CDC recommendations for social distancing.
On Sunday, March 22, The Salvation Army of Mississippi Gulf Coast opened a drive-thru location for food distribution targeted for seniors. Four locations in the area are accepting donations of non-perishable food and cleaning supplies, with plans to distribute items in similar fashion as the crisis continues.
In Rock Hill, South Carolina, The Salvation Army is assisting other non-profit organizations that are running out of food supplies, partnering to ensure that the vulnerable senior population is able to have groceries and hygiene boxes delivered to their homes. In addition, meals are being served to local first responders and 911 dispatch service employees, with food service to more than 50 homeless individuals on Sunday, March 22 between breakfast and lunch.
The Salvation Army of Lubbock, Texas is launching an initiative called "Hope Totes," targeting seniors and other vulnerable populations and aiming to reach independent seniors living alone and others struggling with the reality of extended facility closures, unexpected life-as-usual changes, relocation, etc. The tokens are essentially boxes containing non-perishable food, hygiene items and paper goods to serve as an interim supplement to support individuals in this trying time. The Salvation Army is seeking donations of cleaning supplies, paper goods and hygiene items to fulfill this initiative.
This is part of a regular Blog Post written by Brad Rowland, Staff Writer, Southern Spirit Newspaper